Does Your Home Insurance Cover Roof Leaks?
As a roofing contractor, the second most common question I get asked is, "Are roof leaks covered by homeowner's insurance? Most people spent a hefty amount on homeowner's insurance premiums, just to learn that their claim is denied.
As a professional in this field. I can state that the Homeowner's insurance claim for roof leaks is approved only if the roof leak is caused by an accident or a natural hazard. And not due to any man-made reason like undermaintained and neglected roof.
But insurances are never that simple, are they? That's why below you will learn in great detail about all the circumstances, in which a claim is approved or denied. Also, what you can do to avoid a situation where your insurance provider may deny your claim.
Reasons for Roof Leaks.
Let's first understand the two main causes of leaky roofs:
Leaks caused due to Neglect.
As a roofer, I can state that majority of leaks do not happen in a day or two. Water takes time to penetrate through the multiple layers of the roof. And it leaves traces in its wake.
Water spots on your ceiling or walls, missing, rotten, damaged shingles, missing or damaged flashing or boot covers to roof penetrations, wet roof decking, mold in the attic, etc. These are early signs of water damage.
Some of these signs can be easily spotted and some can be identified with the help of professional roofing service. If these signs are ignored, then it's a no-brainer that your roof is due for some severe leak damage.
People often ignore small holes in the roofs, animal infestations, and other such circumstances, which may lead to leaky roofs.
Especially, if you have a shingled roof, keep an eye out for these 9 Issues Causing Leaks on A Sloped Shingle Roof.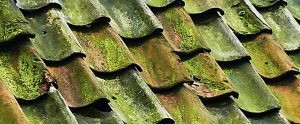 Leaks Caused Due to Unexpected Damage.
It's no news that heavy rains, storms, floods, ice damage, and other natural calamities cause severe damage. These damages are beyond anyone's control and can damage the roof in a single night. These damages are not a result of poor maintenance.
When are roof leaks covered by Homeowners insurance?
Every home insurance policy is different. But generally, an average homeowners insurance policy covers water damage and roof leaks. The amount of coverage many depends upon several factors like the tenure of the policy, premium amount, etc.
Water damage or roof leaks caused by unnatural or accidental circumstances are always covered by insurance. For an instance, if the water damage is triggered by heavy rains. Or if the roof leaks due to a tree crashing unto the shingles, then you are liable to receive compensation.
When are roof leaks not covered in Homeowners insurance?
Roof leaks caused by preventable reasons are not eligible for a claim. If you have a leaky roof that is a result of a hole in the roof, seepage, clogged gutters, undermaintained roofing system, or anything that could have been previously repaired, then the roof leak insurance claim is denied.
Many a time policy owners discover leaks in their roofs due to incorrect installation or malfunctioning of a vent, skylight, or any such roofing component. Such claims are also not passed by the insurance provider as well.
What to do to Avoid Such Leaks?
As a roofing service provider, I and my team deal with such issues on daily basis. Here are a few things you can do to prevent any foreseeable roof leak.
Waterproofing treatment for your roof is one of the best preventive measures to avoid leaks. Waterproofing will not only protect your roof from water seepage but also offer you peace of mind.
Regular roof maintenance is a must! I cannot stress enough on this one. Regular roof maintenance is like a routine dental check-up for your roof. You can know the health and condition of your roof. 
Plus, if you are due for a replacement or repair in future. You will be intimated about it well in advance. Roof maintenance acts as a catalyst in increasing the life span of your roofing system.
If you wish for your roof to last long, here are 11 Tips to Extend the Lifespan of Your Roof.
Taking care of due repairs is non-negotiable. It's best to fix the problem at its root rather than letting it settle, and cause a bigger one. If you suspect that something is amiss with your roof, book a professional inspection and identify the issue and fix it.
Hidden Costs.
In the two decades, I have spent in this industry, I have seen plenty of policy providers deny the claims due to special terms and conditions.
This happens more often than not. So, you need to read the document thoroughly. You need to understand and agree to the clause stated, before signing the documents.
It's advisable to have a clear conversation with your insurance representative. If you are purchasing the insurance online, read all the reviews about the policy and do not hesitate to contact the Insurance provider if you have any queries.
Also, keep an eye on the renewal date.
FAQs.
Is Roof Leak Covered by Home Insurance?
Most homeowners' insurance cover roof leaks, if and only if they are caused by accident or natural disasters. Roof leaks caused by gross neglect are not compensated by almost all insurance providers.
What is the cost of Roof insurance?
The average price of home insurance in BC is $924 per year or about $80 per month. However, the price fluctuates greatly based on location, size of your home, and type of home insurance. For example, strata insurance will be closer to $40 per month depending on the age of the building.
How much does it cost to fix a roof leak?
On average it could cost you anywhere between $100 to $3000 to fix a roof leak. This highly depends upon the extent of repairs needed.
Do you need to conduct a professional roof inspection before filing a homeowners insurance claim?
Yes! It's beneficial to hire a professional roofing contractor to inspect the extent of damage caused to your roof, prior to filing your claim. This is because a professional roofer will cover all the basics of your claim, by inspecting your roof.
Conclusion.
I hope this article sums up when homeowners insurance covers roof leak damage and when it does not. And if you are facing any issues related to roofing, especially if you wish a professional to take a look at your roof, contact us anytime.
LeakStop is a one-stop destination to meet your roofing-related requirements. We offer roof repair, replacement, maintenance and inspection services all over GVRD (Greater Vancouver Regional District).
We offer a free inspection to first-time clients. Connect with us TODAY at 1 866 777 0084 for immediate assistance!