3+ Types Of Most Common Elastomeric Roof Coating.
Coating your roof in order to waterproof it or seal the cracks is an old practice. However, over the years the material used for coating has improved with the help of technology. Elastomeric roof coating is comparatively new in the market but they are an excellent alternative to both waterproofing coats and sealants.
There are four most common types of elastomeric roof coatings; Butyl Coatings, Acrylic Coatings, Silicone Coatings and Polyurethane Coatings.
In this article, we will talk about each of these elastomeric coatings in detail along with the pros and cons of each one. Moreover, we will also learn the advantages of applying an elastomeric coat over your roof.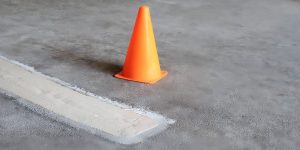 What Is Elastomeric Roof Coatings?
Elastomeric roof coating is a type of protective coating applied to the roof to extend its lifespan and prevent or seal cracks and leaks. This type of coating is made from synthetic rubber, acrylic or non-acrylics, designed to be flexible and elastic.
It is designed to protect the roof from weather damage, UV radiation, and other elements that can cause wear and tear. Elastomeric coating is highly reflective, which helps to keep the building cooler during the summer.
What Are The Common Types Of Elastomeric Roof Coatings?
There are several different types of elastomeric roof coatings, each with its own set of advantages and disadvantages.
Butyl Coatings.
Butyl-based roof coatings are made by combining isobutylene and isoprene. They are a solvent-based synthetic rubber material which elongates and stretch due to their excellent tensile strength.
Pros
Butyl-based roof coatings are known for their excellent adhesion and flexibility properties.
They are also able to resist ponding water, making them ideal for use on flat or low-slope roofs.
Cons
Butyl-based roof coatings can be quite expensive.
They may require more frequent reapplication than other types of elastomeric roof coatings.
Acrylic Coatings.
Acrylic coatings are made up of acrylic polymers or copolymers that maintain their colour even when exposed to the outdoors and frequent sunlight.
Pros 
Acrylic roof coatings are highly reflective and UV resistant.
Acrylic roof coatings are trusted by almost all experienced roofing professionals.
An acrylic roof coating is one of the most affordable options on the market.
Cons 
Too many steps are involved in the application process, making it complicated.
It requires a primer, fabric reinforcement, and two coats of the material itself to offer protection equal to its other counterparts.
Silicone Coatings.
Silicone has been used for ages as a sealant or caulking agent. Therefore, now it's accommodated into roof coatings as well. To protect the most vulnerable layers of the roof. Plus, it's great on a metal roof, hence more commonly used on industrial and commercial roofs.
Pros 
Water-cured silicone coatings do not break down in ponding water and instead allow it to dry.
Roof coatings made out of silicone are highly flexible, monolithic, and impermeable membranes that resist oxidation and extreme temperature changes.
Cons 
Over time, dirt and dust accumulate on silicone coatings, causing them to slowly lose their reflection.
Surfaces coated with silicone can be extremely slippery, which makes walking on roofs fairly risky.
Polyurethane Coatings.
Polyurethane is a liquid form of plastic polymer. A polyurethane roof coating is an excellent all-purpose sealant for repairing roof leaks on most roofing materials.
Pros 
It's solvent-free and non-flammable.
It also adds insulation value to the roof.
Hard, bright, flexible, and wear-resistant film with good physical and mechanical properties.
A corrosion-resistant material. It is resistant to oil, acids, chemicals, and waste gases.
Cons 
 Polyurethane coatings are relatively expensive.
It's not very reflective.
5 Reasons To Choose Elastomeric Roof Coatings
The Coating Is Non-Invasive.
If you wish to reapply an elastomeric roof coating or work on a roof covered with it. You need not uninstall the roof or scrape the coating off the roof. You can easily work around it without damaging your roofing system in the process.
Economic. 
They are also an economic choice. When compared to other roofing options, elastomeric roof coatings are very affordable. This makes them a great option for those on a budget.
Time-Saving.
Elastomeric roof coatings can save you time and money in the long run. The coating can often be applied in a fraction of the time it would take to replace a roof or perform a major repair. Moreover, it will typically last much longer than some traditional roofing materials. Meaning you won't have to replace the roof often.
Warranties and Maintenance.
They are also durable and long-lasting. Once applied, elastomeric roof coatings can last for many years, provided you take proper care of it just like any other roofing material. They also come with warranties, which cover any damage before the end of the warranty period.
Energy Efficient. 
The reflective properties of elastomeric roof coatings will keep your house cooler during the summer since they reflect harmful UV rays. This leads to lower energy bills and a more comfortable home overall.
Conclusion.
Elastomeric coating is a good alternative to regular roof coating options. We hope this article helped you better understand the different types of elastomers used in roof coating. Also, if you have any further questions related to anything roofing feel free to comment down below.
Leak-Stop is a one-stop destination to meet your roofing-related requirements. We offer roof repair, replacement, maintenance and inspection services all over GVRD (Greater Vancouver Regional District).
We offer a free inspection to first-time clients. Connect with us TODAY at 1 866 777 0084 for immediate assistance!